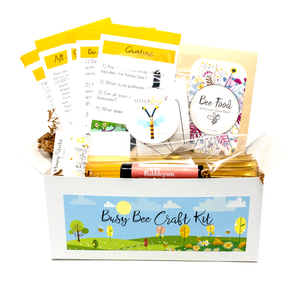 As teachers and moms, we love offering a box full of fun and learning with Busy Bee Kidz Kits. Whether you're a busy homeschool mom, need a gift, or looking for something creative to do, let this kit create a "buzz" in your child's heart today.

Each Special Kit Includes:



6 pk of Honey Sticks

Wildflower Seed Packet

1 Lip Balm crafted with Beeswax

6 Educational & Fun Activity Cards

Supplies to make a Bee Craft

Busy Bee Kidz Kit is perfectly designed for ages 5-9


Final Sale.